Standards

Vision
BL Group have always believed in the concept of total quality and complete customer satisfaction as the key to achieve our corporate goals and enjoy the pleasure of attaining genuine success.

Experience
The company comprises of highly qualified & experienced professionals in the field of electro-mechanical contracting.

Clients
Our clients have at their disposal the full range of top-quality services for successful projects, ranging from new systems design and installation.
About Us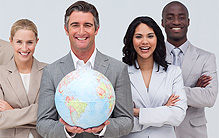 BL Group comprises of diverse businesses structured into different business domains: Projects, Properties, Facility Management, and Catering Services. Each business within BL Group is synonymous with quality and professionalism. These common values providing customers with the highest standards of satisfaction.
more