About Us

BL Group comprises of diverse businesses structured into different business domains: Projects, Properties & Facility Management, . Each business within BL Group is synonymous with quality and professionalism. These common values providing customers with the highest standards of satisfaction.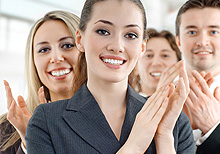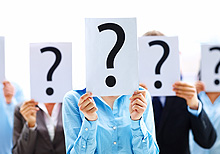 Vision
We, at BL Group, have always believed in the concept of total quality and complete customer satisfaction as the key to achieve our corporate goals and enjoy the pleasure of attaining genuine success.
Mission
Our Mission is to exceed the expectations of our Customer by continuously improving our services and excelling at every aspect of our job.
Our customer is our business partner. We listen to their current needs and anticipate their future needs. We respond quickly and effectively to satisfy our customer. We execute our work to meet and exceed the client's expectations
Our Group of Companies

Black Line Electromechanical LLC - ISO 9001:2008 Quality System

PON Technologies Systems LLC
Black Line Electromechanical LLC - ISO 9001:2008 Quality System
Black Line Electro Mechanical LLC operating as an Electro Mechanical contractor specializing in residential and commercial installations. We are committed to providing excellent workmanship and high quality products to every project we undertake. We also offer value engineering to our customers in an effort to provide viable alternatives,
Black Line Electro Mechanical is the premium electromechanical organization with a mission to serve and a vision to succeed. We are committed to providing the best expertise and products one can offer in electromechanical and contracting business under one roof. Our aim is to provide total solution with excellence like never before.
Black Line Electro Mechanical is specialized in LV, MV, HV electrical works, pipe line works and associated structural works. We registered in ADDC, ADWEA. Whether as a sub-contractor or single source supplier, Black Line Electro Mechanical LLC utilizes evolving leading edge technologies to make buildings work smarter and deliver maximum benefits for clients and end users.
At Black Line Electro Mechanical we deal in a wide spectrum of portfolio such as Electrical, Air Conditioning, Mechanical, Drainage, and Plumbing Systems. We believe quality speaks volume. That's why we strive hard to supply the best of both worlds.
BLACK LINE EMC sensed the need for a specialized Electrical contractor in this rapidly developing country and hence acted accordingly by maintaining the required human resources and providing the quality of work that not only meets the client's requirements but exceeds its most of the times.
Consequently, due to our never fading enthusiasm, continuous hard work and will of improvement, BLACK LINE EMC has been able to lay its own benchmark in the Abu Dhabi market. Our scope of services covers a wide range; from Industrial projects to Infrastructure Jobs e.g. Power cabling HV & LV, Sub Stations Medium Voltage, Package Units, Power Supply for Construction Sites, Public Lighting System, DC System, Relocation Jobs.
With a reputation of its services, which covers planning, design, procurement, installation, testing commissioning and documentation, BLACK LINE EMC has been successful in maintaining long term agreements with leading COMPANIES.
The company comprises of highly qualified & experienced professionals in the field of electro-mechanical contracting. Our approach in managing and executing jobs is the key to our success.
Our Services
Black Line Electro Mechanical LLC a recognized full-service electrical contracting firm known for its reliability, specializing in industrial and commercial Electrical Industry.
As Black Line Electro Mechanical LLC looks toward the future, we are constantly adding new talent to our expert staff to keep our services and ideas fresh and energetic. We are always on track with upcoming developments in the industry
We've successfully taken on every type of job out there. Our versatile, experienced team has seen it all, and thrives on challenge. Our clients have at their disposal the full range of top-quality services for successful projects, ranging from new systems design and installation, to upgrades and expansions, to trouble shooting, testing and repair.. And our attention to clients doesn't end once the job is "completed"...

New Electrical Systems Construction and Installation

Upgrades, Renovations , Alterations and Expansion

Power Wiring ,Control Wiring & Low Current Systems

Lighting & Installation

Maintenance &Emergency Service
Our Services in Electrical

Lighting installations of all types including LED and fiber optic lighting.

Power installations of all types, SMDBs, DBs, control panels.

Power distribution units for computer rooms.

Main and Sub Main cabling systems.

Main Electrical panels, Sub Main panels, (LV) distribution boards

Switchgear and control Wiring

UPS and Generator systems.

PVC & GI Containment System

Trunking, ducts & conduits,

HV cabling systems.

Lightning protection systems.

Testing, inspection and commissioning.
PON Technologies Systems LLC
PON Technologies LLC is a leading system Integrator in this region and concentrated in low current projects PON Technologies offering
Our Services

Surveillance & CCTV

Access Control System

Traffic Barriers

Fire Alarm Systems

Central Battery Systems

Emergency Lighting Systems

Structured Cabling System

AV system

SMATV /IPTV System

Video /Audio Intercom System